Thankful and proud of our first international order! Recentes started its first project in Germany today!
Elisabeth Bönke and Felix Neusitzer signed a contract with us: Recentes will do its job for all companies of Alliance Automotive Germany GmbH (AAG). Robert Segaar will, as a project manager, lead this project together with Klaas Ruizendaal and a Recentes team.
AAG is part of the Alliance Automotive Group, which is active and successful in various European countries. AAG is one of the largest distributors of auto parts and accessories in Germany (Coler, Busch Handelsgesellschaft mbH, Hennig fahrzeugteile) and belongs to the Genuine Parts Company.
Recentes is a specialist in supplier conditions and has already worked with great pleasure and success for many large companies such as FrieslandCampina, Intratuin, Wehkamp, ​​Maxeda DIY Group, C1000 and Blokker.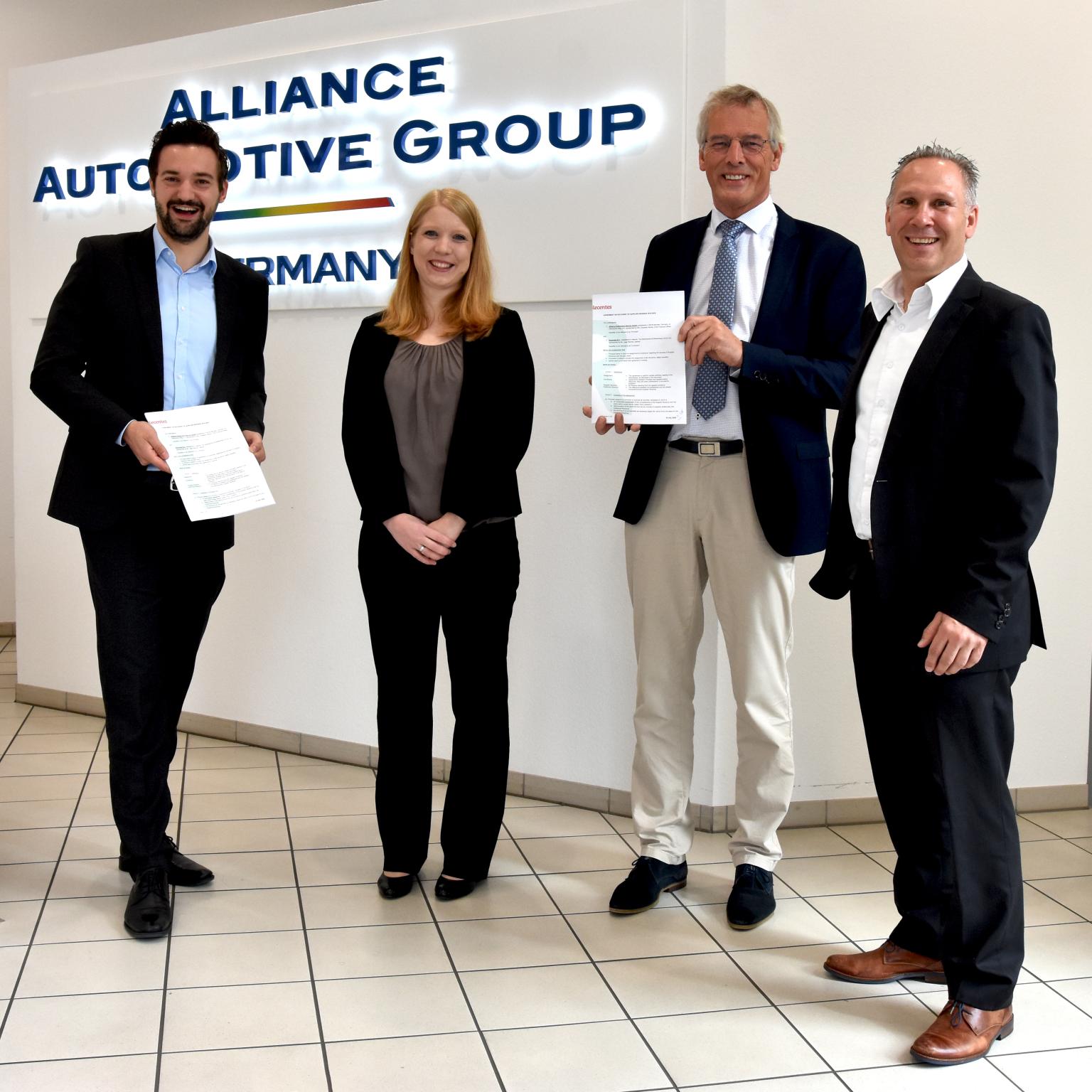 From left to right: Felix Neusitzer, Elisabeth Bönke, Jaap Wieman, Robert Segaar.