Recentes is 10 years old this year!
Recentes is 10 years old this year! How proud and grateful we are. We would like to thank everyone who has played a part in the existence and success of Recentes. Thank you employees, former employees, clients, suppliers and all the people we have worked with. Without you Recentes would not have been what it is today.
Klaas Ruizendaal | Robert Segaar | Jaap Wieman | Team Recentes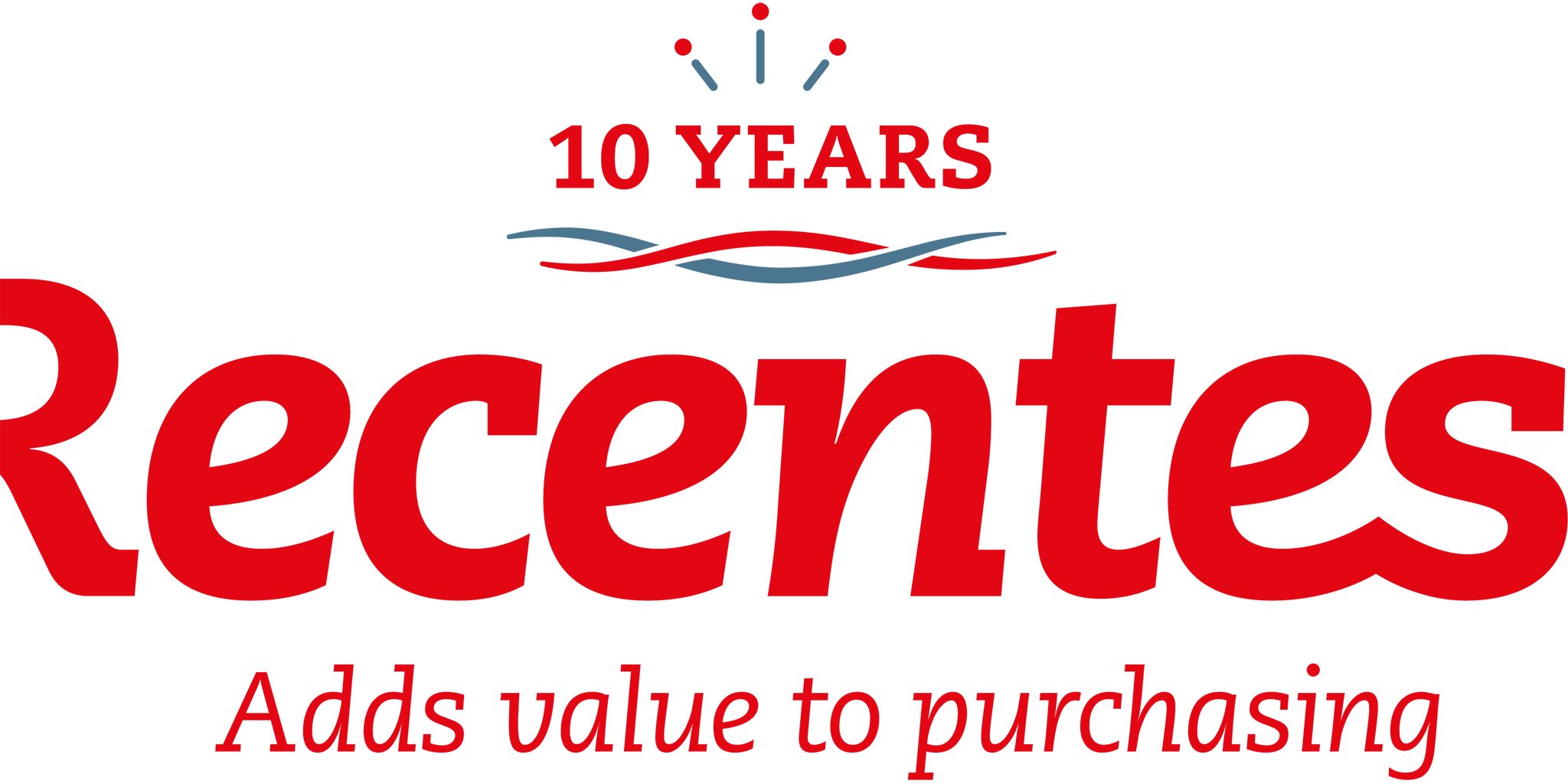 Recents has moved!
Recents has moved! As of today, the Recentes team has a new location. From now on we work in The Mixer, an office concept in the business district of Apeldoorn South. It is a modern, professional environment close to the A1. 'A place where everything comes together.'
The building is fully equipped for work, meetings, exercise and relaxation. A perfect workplace for our team, centrally located and easily accessible. And, not unimportant, we have enough space for our football table;-)
We 'live' on the first floor of the building; there we have a few nice spaces to work, meet and have lunch. Although we probably regularly have lunch in the company restaurant, which is run by people with intellectual disabilities and their supervisors.

We are excited!
Team Recentes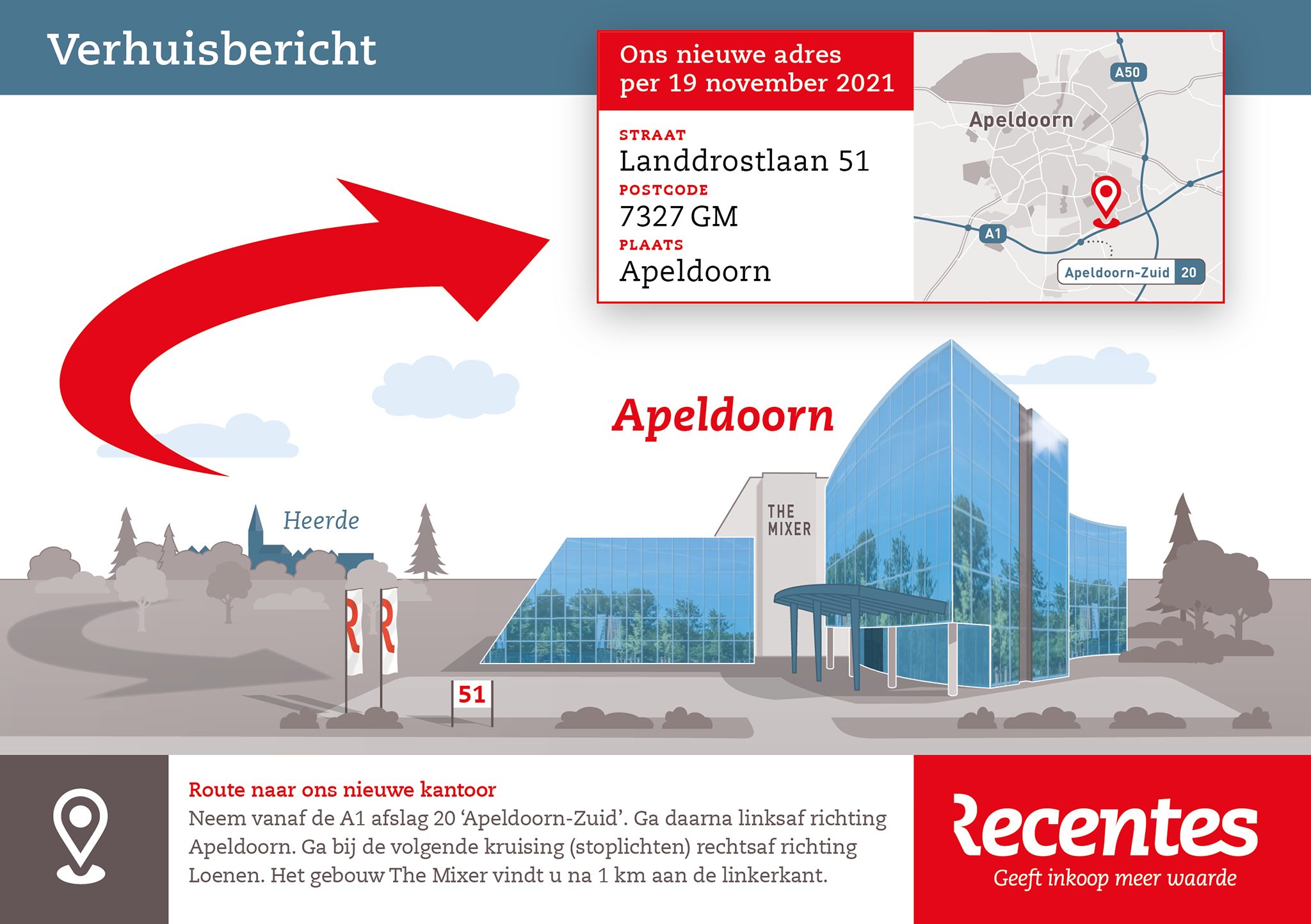 A very deserved Christmas package
Yesterday we surprised our employees at home with a well-deserved Christmas package. The whole team works from home and we only see each other digitally. We still wanted to deliver the Christmas package personally. And that had to be captured in print;-)


Colleagues, thank you for your efforts! We wish you very nice days and hope to see you again in real life soon.
Robert, Klaas and Jaap.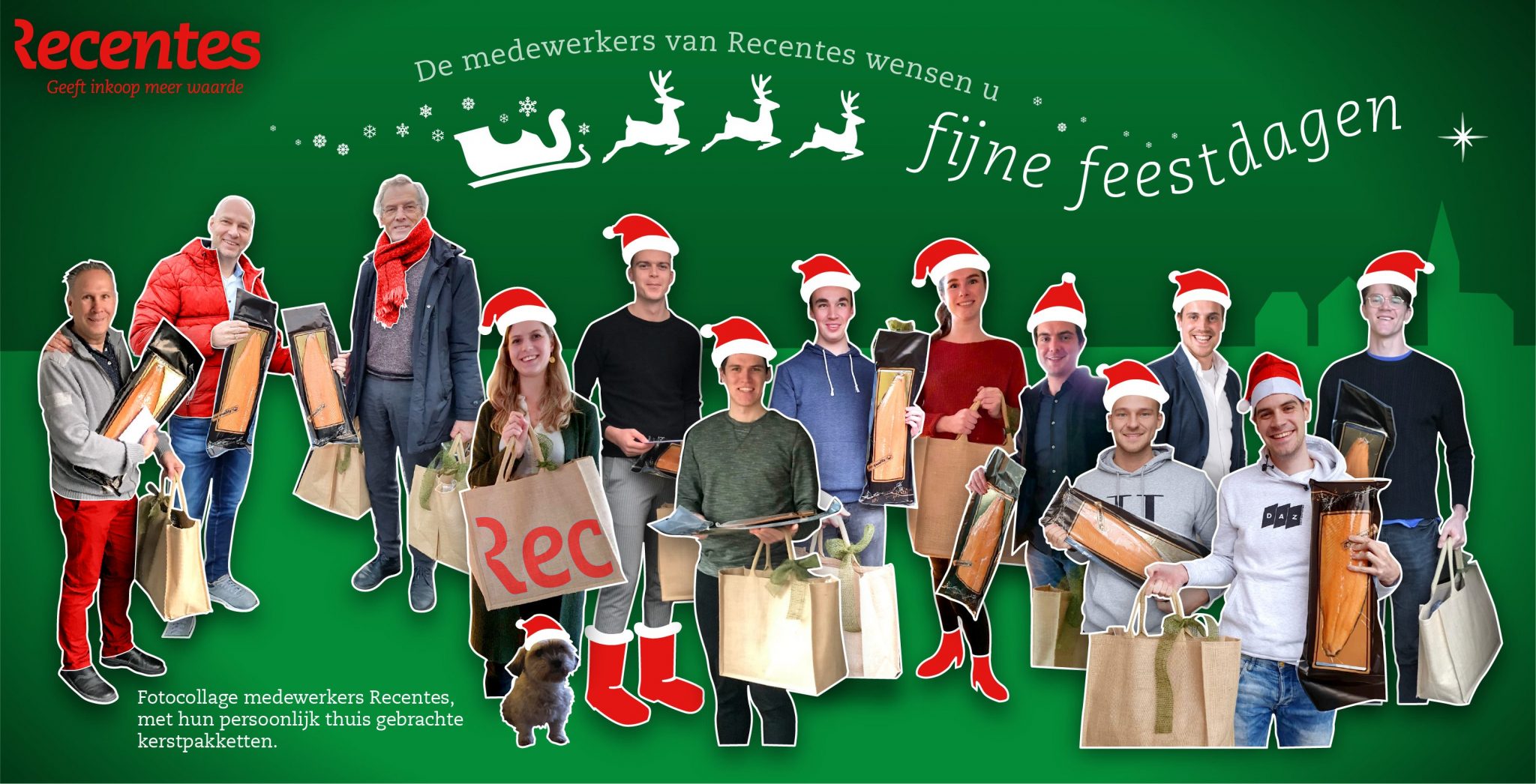 *The Recentes employees wish you happy holidays. Photo collage employees of Recentes, with their Christmas packages (delivered personally at home).
Staff expansion again!
We are happy to announce that we are expending our fantastic team with a second lady: Manon Ulkeman. We are pleased and proud that Manon will reinforce our team.

Manon brings very important experience from her previous work to our team. She will participate the team that works for Jan Linders supermarkets. You are more than welcome; have fun!
Would you like to know more about working at Recentes?
Read more on our website, view the current vacancy or contact Remon Bomhof (Talent in Control).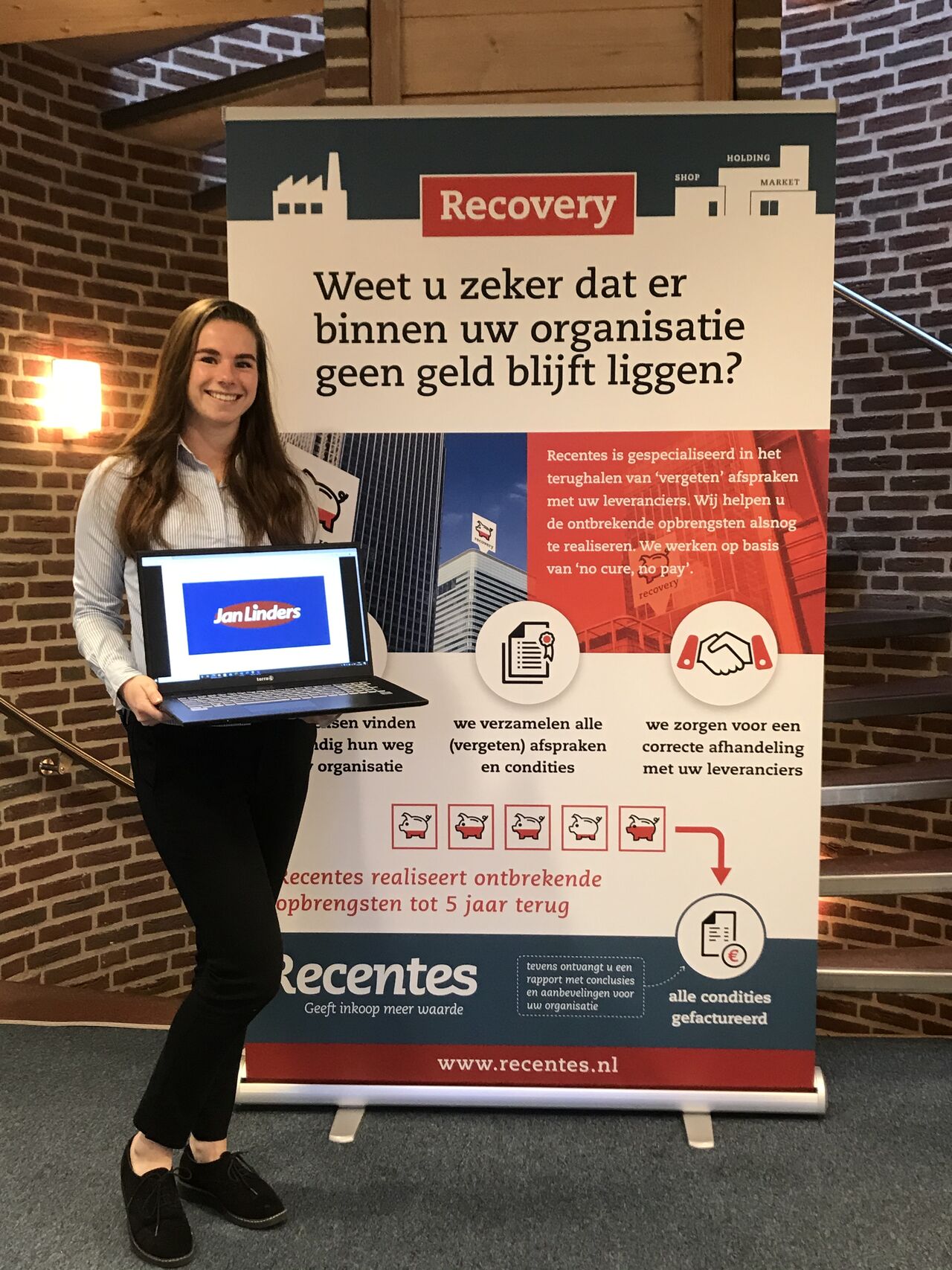 Project Wilhelmina Hospital Assen completed
This week, the Recentes team, consisting of Kaj Rosink and Iwan Wolters, formally completed the project at the Wilhelmina Hospital Assen. Kaj Rosink has digitally presented Recentes' findings and an overview of the results achieved.
On April 1, in the middle of all the hustle and bustle of Covid-19, the Wilhelmina Hospital (WZA) and Recentes started this project. The project was fully completed during the corona problem. This did not lead to delays due to the self-reliance of the project employees.
In this memorable period, we started this assignment together and have finished it together. Rinze Visser, Jan Eisen and colleagues, thank you for the trust and the pleasant cooperation. We are proud to work for the WZA.
Would you like to know what we can do for your (care) organization?
Jaap Wieman
is happy to tell you more about it.
A new project in healthcare!
Recently, the Medical Center Leeuwarden and Tjongerschans Hospital in Heerenveen reached agreement with Recentes on a new project. The project has already started.
The MCL and Tjongerschans, together with the Antonius Hospital (Sneek / Emmeloord) and Nij Smellinghe Hospital (Drachten), are affiliated with the Purchasing Cooperation Frisian Hospitals (IFZ). They provide hospital care for the province of Friesland.
Leeuwarden Medical Center
With 700 beds, MCL is one of the largest hospitals in the Netherlands. In order to maintain the level of their care, they continuously conduct scientific research from their own MCL Academy.
Tjongerschans
The history of Tjongerschans dates back to 1895. With 400 beds, Tjongerschans has an important regional function. Every day they are committed to providing the best possible care: good care affects us all. Both hospitals belong to Zorgpartners Friesland, which also includes Noorderbreedte (valuable care for the elderly in Friesland).
Special in healthcare
For Recentes this is already the fourth project in healthcare, after Treant Zorggroep, Wilhelmina Hospital Assen and Alrijne Zorggroep. Carrying out projects in healthcare has a special dynamic and content. For Recentes, Kaj Rosink, Iwan Wolters and Arjen van de Kieft are working on this project.
In this project Recentes works closely with SpendLab Recovery. As partners, our disciplines complement each other well, which benefits our clients.

Would you like te know more? Please contact Jaap Wieman (+31 649614231).
Jan Linders and Recentes started a project
This week Recentes started a new project. And not just any project! Jan Linders, a large supermarket with a strong regular formula with stores between Arnhem and Maastricht.
Jan Linders is a recognized star in bread, fresh products and specialty beers. Jan Linders is strongly linked to this vital, southern region in the Netherlands and stands for quality as well as local & tasty food.
The Recentes project team consists of Joris Kroeske, Manon Ulkeman and Jaap Wieman. This team works closely with Koen van Kessel and Tjarco Valent from Jan Linders. Recentes has already carried out many projects in (food and non-food) retail, industry and healthcare. We are growing fast with our unique proposition.
Recentes and Jan Linders: a unique combination. Both proud of the development they have gone through so far.
Would you like more information? Please contact Jaap Wieman (+31 649614231).
Attention (semi) starters!
Attention (semi) starters Finance & Control! Do you also want to become a financial analyst at Recentes? You can read the detailed story about the position, your (potential) future colleagues and the organization on the Talent in Control
website
. And of course on our own website.
Very briefly? Recentes, a small organization with big ambitions. We have a close-knit team of twelve professionals who enjoy working together. And humor? That is also important! As Jaap Wieman, partner / project manager, says: 'Without humor it would be boring.'
from left to right: Klaas, Gerrit, Joris, Robert, Kaj, Derk, Sietske (no longer employed by Recentes), Sybren and Jaap.
The Recentes team has grown from nine to twelve people in a short time: this photo is therefore no longer up to date. You can find the current, full team of Recentes here. Are you also in our new team photo?
Would you like to know more? Read the experiences of Kaj, Joris, Klaas and Iwan
Kaj Rosink, financial analyst
'I love the challenge of gaining experience while working for leading clients, surrounded by an experienced project team, directly after graduating. Meanwhile I am project manager for various projects within the healthcare sector. I like to think I'm contributing a fresh perspective and analytical approach.'
Joris Kroeske, junior financial analyst
I am interested in innovative initiatives! I gladly provide added value based on substantiated results. I think it's interesting to search through data and ultimately come to creative insights. Working as a team gives me energy: I like to realize targets together with a team.
Klaas Ruizendaal, partner / project manager
My energy comes from the variety in my work and cooperating in a focused manner to offer solutions and added value to our clients. I enjoy being part of the Recentes team and helping work at further growth of Recentes.
Iwan Wolters, junior financial analyst
After my focus on my studies, it's time to focus on practice. What appeals to me the most about this work is: analysing data, advising, doing research in various branches and the diversity of projects to work on. Especially to do that together in a team. I like to analyse data and provide clear information about said data.
Would you like to know more?
Would you like to know more about the position? Please contact Remon Bomhof (Talent in Control). Would you like to become our colleague? Feel free to send one of us a message, whatever your question is.

Our newest junior analyst: Lobke Henny
We are happy to announce that we are finally expending our fantastic team with a lady: Lobke Henny. Yesterday Lobke signed her contract: on October 1 she will start at Recentes as a junior analyst.
We are pleased and proud that Lobke will reinforce our team. She will participate in our first international project: at the Alliance Automotive Group Germany GmbH (AAG), part of the Alliance Automotive Group. AAG is one of the largest distributors of auto parts and accessories in the world.
Welcome to our team, Lobke! We look forward to working with you. We wish you much anticipation, success and pleasure with your new challenge.
Thank you, Remon Bomhof (Talent in Control), for this perfect match. Who will follow?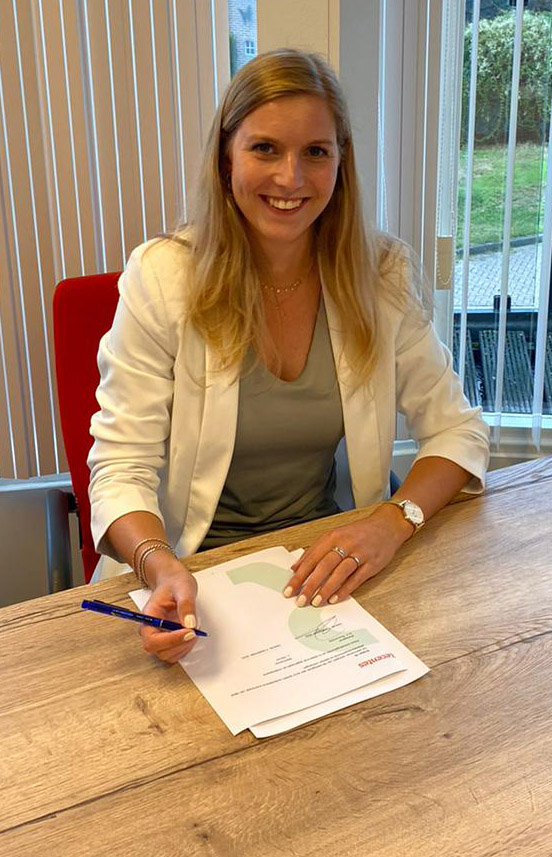 Sybren starts a pre-master
'I will continue working at Recentes ánd I will start a pre-master!' said our junior financial analyst Sybren Blokvoort. 'I started my new study at
Radboud University
yesterday. After my bachelor, I immediately started working at Recentes. A year has passed and I still enjoy working here.'
Sybren continues: 'In consultation we have therefore decided to continue the collaboration, whereby I can combine work with the pre-Master Corporate Finance & Control. I'm really looking forward to it!
Are you curious about what Recentes can do for your company? Or would you like to become a colleague? Feel free to send me a message, whatever your question is!'